THE GRADUATE STUDIES UNIT, CoDE
Welcome to the Graduate Studies Unit (GSU) of the College of Distance Education, University of Cape Coast. The Unit co-ordinates all graduate level academic programmes of Departments within the College. These departments include; Department of Business Programmes; Department of Education Programmes; Department of Arts and Social Sciences Programmes and the Department of Mathematics, Sciences and ICT Programmes.                  
As part of its coordinating role, the Unit's mandate includes; Promoting effective and efficient delivery of post-graduate programmes to ensure high quality graduate programme output. Additionally, the Unit deals with all matters which have to do with admission, registration, students' records management, graduation of students, official correspondences, and welfare of graduate students.
In its quest to become a reference point for the delivery of quality distance postgraduate education in Ghana and beyond, the Graduate Studies Unit is committed to creating an enabling environment for high quality teaching and learning.
Our academic staff are highly qualified professionals who make teaching and learning experience very exciting through their in-depth experience and the use of relevant innovative methods of imparting knowledge.
Currently, the Graduate Studies Unit operates ten (10) study centers scattered in all the regions of Ghana. We are confident that the Graduate Studies Unit can meet and exceed your expectations for graduate studies and cannot wait to have you as part of our family. We look forward to welcoming you soon to the College of Distance Education, University of Cape Coast.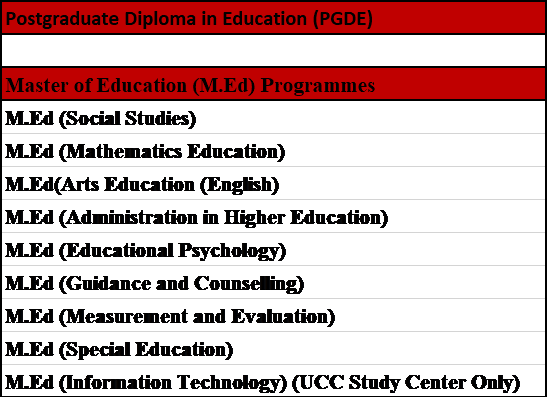 M.Ed Education Programmes

M.Phil Education Programmes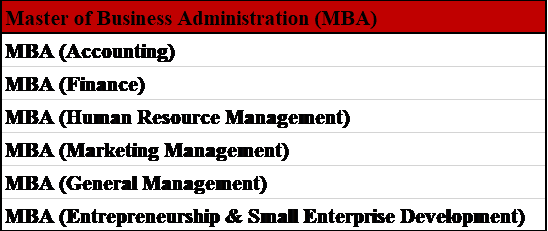 APPLY FOR ADMISSION HERE